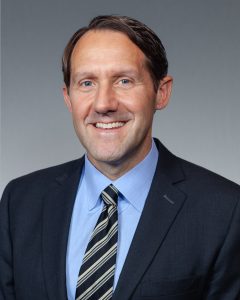 The JCRC is pleased to announce the newest addition to our Board: Tim Eckstein.
Read a little bit more about Tim, his background and his service to the community:
Tim Eckstein is a Phoenix native and attorney, focusing on investigations and criminal defense. Tim has served on the boards of a number of local Jewish organizations, including Pardes Jewish Day School, AJC (Arizona Region) and ASU Hillel. He was also for five years a contributing editor to the Jewish News of Greater Phoenix. Tim has served on various boards and committees focused on legal issues, including Arizona Supreme Court committees on the Rules of Evidence and Rules of Criminal Procedure. He is currently a member of the ACLU of Arizona Legal Panel.