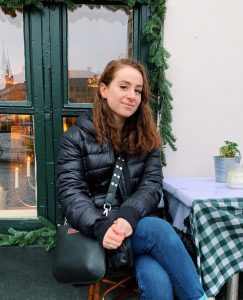 We are pleased to introduce our new Communications & Public Diplomacy Fellow, Ilana Krill.
Ilana is from Rochester, NY and recently graduated from Brandeis University this spring with dual bachelor's degrees in International & Global Studies and Psychology.
She will be learning more about Jewish communal advocacy, cross-community relations, rapid response, and combating intolerance with the Jewish Community Relations Council of Greater Phoenix, as she helps ramp up communications and social media outreach.
You can read more about Ilana in the recent Jewish News article about her joining the JCRC. We are offering the position as an Internship for those still in college, and a Fellowship for those who have already graduated. The new Fellowship/Internship is made possible thanks to a generous grant by the Molly Blank Fund.