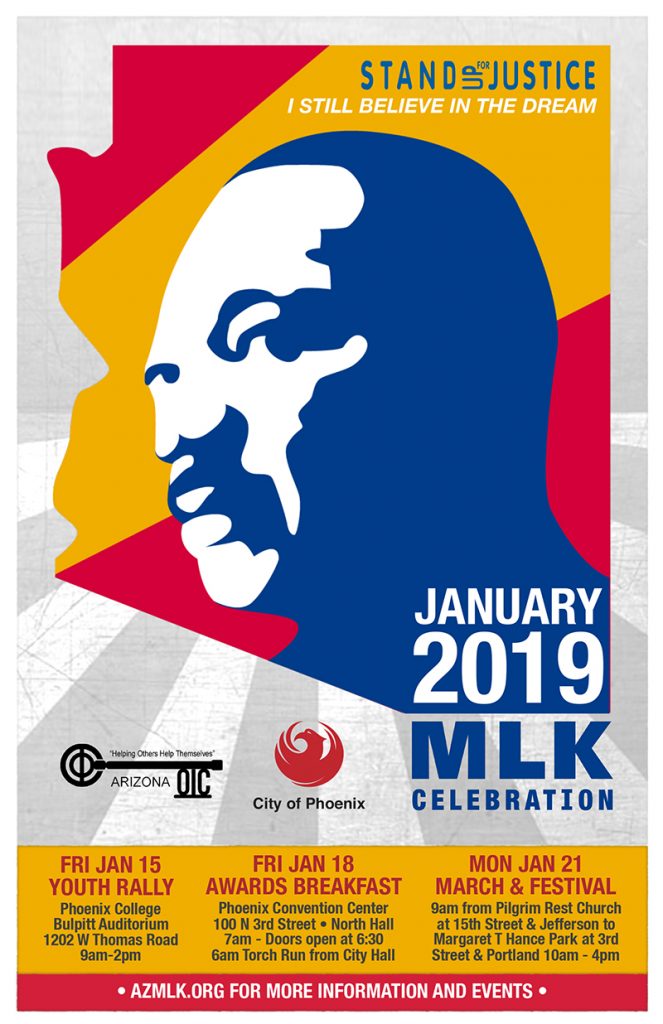 The Jewish Community Relations Council of Greater Phoenix was proud to organize and lead a strong contingent from the greater Phoenix Jewish community to participate in the MLK Walk on Monday January 21, 2019.
A fundamental tenet of the JCRC's mission is to connect and engage the Greater Phoenix Jewish community to the civil rights movement on a local level.
We were honored to celebrate the life and legacy of the great civil rights hero Dr. Martin Luther King, Jr, as we continue his fight today.
Photography by Joel Zolondek