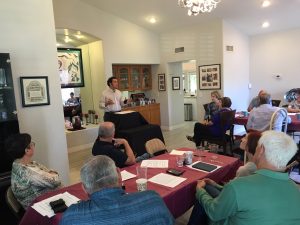 On Sunday November 17, the JCRC's Executive Director Paul Rockower and ACLU of Arizona's Smart Justice Campaign Coordinator Khalil Rushdan were hosted by a havurah associated with members from Congregation Or Tzion to hold a mini-Smart Justice Cafe.
In the mini-Smart Justice Cafe, criminal justice reform was addressed from a Jewish theological lens.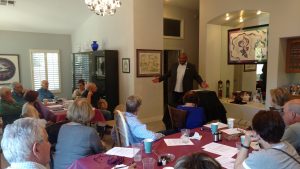 Khalil shared his story and efforts to enact meaningful criminal justice reform in Arizona.
Paul shared about how the issue of criminal justice reform efforts span the political and religious divides in Arizona, and how the JCRC is working to get the Jewish community more involved in the issue.
Thanks to Frank and Hana Lange for hosting this wonderful, meaningful event!